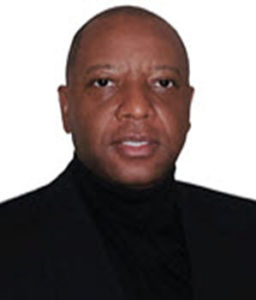 Hello there, I'm Bayo "INFJ" AO founder of QuietExperts.com and creator of the Quiet Experts Method for Introvert Entrepreneurs, Service Professionals and Experts online.
I help motivated introvert entrepreneurs such as coaches, consultants and experts online (who use their knowledge, experience and expertise to solve a major business or life problem) create more alone time so they can package, market sell their expertise in 90 days without fear, overwhelm or frustration with marketing, sales or technology.
Clarity. Confidence. Dream Clients.
Talking about myself is without a doubt the activity I hate most.
That being said, you don't know me and if you're an introvert coach, consultant or service provider online struggling to have as much impact, income or independence as you want so you can transform businesses or change more lives and I'm asking you to trust my ability to help you have more clarity, confidence and dream clients I think I owe it to you to let you know a little bit about why I can help you.
So here goes…
I started out in business for myself in the summer of 1995 and I proceeded to failed in business woefully three times in my first five years of getting into the expert business i.e. the business of transforming business and changing lives. So, I guess I'm a veteran when it comes to failure because of being introverted and leveraging introvert strengths. Once I started to gain insights into what works and a few great mentors later I've never looked back!
My living legacy and vision in a nutshell is to continue to help introvert entrepreneurs and experts online a.k.a "Quiet Experts" get results not through more information but through implementation, support and accountability because over the years I've discovered that most introvert entrepreneurs and experts online already have enough "information" to solve major business or life problems for the dream clients they want to serve.
What motivated but struggling introvert Knowledge Experts and introvert Entrepreneurs online often lack is the CLARITY and CONFIDENCE to IMPLEMENT what they already know in a systematic (and preferably automated) way to solve a major business or life problem their dream clients desperately seek.
Does that describe you? Can you relate? If yes, keep reading […]
I have this weird obsession with studying introversion too and sometimes like to talk about myself in the third person in bios (I told you it's hard at times for me to talk about myself).

The "Quiet Experts Method" for Introvert Knowledge Experts
and Introvert Entrepreneurs Online

The Quiet Experts Method is designed for the Introvert Knowledge Expert and Entrepreneur online. It's NOT for extroverts. It's not for people who "…kind of think" they might be an introvert.
If you're an Introvert Knowledge Expert or Entrepreneur (#1 pre-qualification criteria) and your heart aches daily because you sincerely want to make a contribution to the world and change lives but you're confused, anxious or held back by fear, schedule a quick Discovery Call for you and I to talk.
My questions will make you think and to sometimes dig deeper because you're a naturally gifted introvert Entrepreneur. To help you get to the real wisdom underlying your actions, I may need occasionally to push back…respectfully and lovingly but firmly.
I have business coaches, prosperity coaches, business consultants, life coaches, authors, spiritual coaches, speakers, health coaches, nurse coaches etc. If you're a coach, consultant or expert and you know you're an introvert I want you to become a go to expert within your niche by playing to your strengths online.
*While technically no one is 100% introverted this solution is for people who self-identify with the preferences and personality traits of one or more of the introvert types (I identify with the INFJ type). Clarity is at the core of the how you'll stand out and be recognized as an expert. Read more in "Pillars" below.
The GOAL – Help Introvert Knowledge Experts and Entrepreneurs online implement solutions that give them impact, allow them to generate more income and achieve independence without the usual emotional hang-ups, challenges and frustration with technology associated with marketing, self-promotion and selling most of us introverts would prefer to avoid if we could – Bayo "INFJ" AO
The Quiet Experts Method consists of three core components: Pillars. Positioning. Presence.
Together, they reveal how to get more leads, enroll more dream clients and grow your introvert-led business without fear, without anxiety, without pressure selling or frustration with technology in just 90 days.
Pillars – Allow you to clarify the problem you solve, define your target audience, master your message and craft the perfect offer for your target audience and dream client
Positioning – Allows you to play to your introvert preferences and strengths in business so you attract, nurture and enroll more dream clients using the most effective automated funnels based on the price of your specific solution, your service or product
Presence – Allows you to quickly grow your introvert-led business using hype-free paid, social and organic traffic strategies proven to work
Pathway from Point A to Point B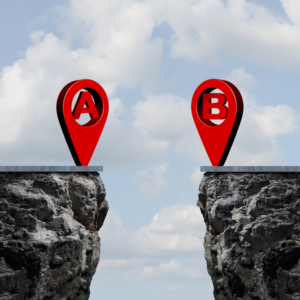 I've discovered that the key reason why so many knowledgeable and experienced Quiet Experts and introvert entrepreneurs struggle is that they do not have a clear pathway to take them from Point A to Point B.
It may seem like an oversimplification if you've got your business figured out but many others haven't. If you have I say "Congrats!"  Keep doing what you're doing.
If on the other hand you're a dedicated introvert entrepreneur, a coach, consultant or expert service business owner but you don't have the consistency of clients or income you desire having your own signature solution that's provides a clear pathway to attract better qualified prospects, get more leads and scale your business will be a game changer for you like it has been for hundreds of introvert entrepreneurs just like you from around the world.
Once you have a clear pathway (on paper and not just in your head) that takes you from Point A to Point B things become stable in your business and indeed in your life as an introvert entrepreneur
It's about following your life calling through the work you do that changes lives and impacts businesses.
Attract Your Ideal Client By
Being Your Story
As an Introvert Knowledge Expert and Entrepreneur your best comes when what you do through your business is an extension of your story.
We all have a story so tell me, what's yours?
Quite honestly I never thought I'd create a resource specifically for "Quiet Experts," but after a certain point in life it became obvious that you don't grow by amassing more and more information. After a certain point in business or in life the only next step is contribution – giving back by helping and enabling others to grow and succeed.
As an INFJ personality type I truly understand this.
Highly Motivated and Highly Introverted?
If you find you're highly motivated to change lives and you're also highly introverted, I'd like you to know the following:
It's not your introversion that holds you back but it's what you believe, accept and expect about it that matters
Your trait of introversion is normal
Introversion is innate
You're more aware than others of subtleties
You're also likely to get overwhelmed more easily
Introversion is by no means a new discovery, however it's been misunderstood and still is
Sensitivity is valued differently in different business, personal and cultural settings
The good news is that you're definitely not alone!
Some Frequently Quietly Asked Questions
FAQs About the Quiet Experts Method
Blessings!
Bayo "INFJ" AO
//The Quiet Experts Method for Introvert Knowledge Experts Online//
Helping Introvert Knowledge Experts and Entrepreneurs online have more impact, income and independence so they can attract get 2-5 times more quality leads each month and enroll dream clients without anxiety, fear of selling or being held back by technology challenges in 90 days.
Discover how to scale your business – Book a strategy session now