Point A + Action Plan = Point B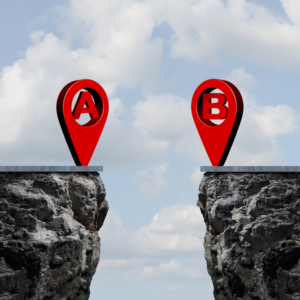 What's Your Gap and What's Your Story?
I believe that because you're a Quiet Expert and Introvert Entrepreneur Online within YOU is an even greater expression of the introvert business owner you're here to be.
If you're ready to give us 60 minutes of your time I guarantee that together we'll help you identify what may be keeping you from experiencing the results in business that I know you want.
How would you honestly describe to me the gap between where you are now and where you want to be?
Without knowing you but as an introvert (INFJ) entrepreneur online myself I know you can achieve those dreams.
I know because connecting the dots for introvert entrepreneurs online is my mission.
Here's the thing I want you to understand.
If you've tried some things out before and for some reason they haven't worked that's okay because at least you made an effort.
If you've continually thought about doing things you know can work but you've been unable to get started that's alright.
What isn't okay or alright is to continue to play small because of fear of failure or fear of success. Let's connect to create something that'll give you clarity, focus and a pathway to progress no matter what you currently believe is holding you back because you're an introvert entrepreneur.
Do You Play Small to Be Safe?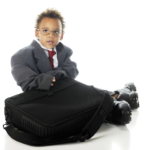 As Quiet Experts and introvert entrepreneurs we often tend to "play small" and think it's because we're introverts. While your preference may be to avoid "putting yourself out there" it's often not introversion that's the real reason for playing safe, playing small and settling for less than you could be.
For many skilled and experienced Quiet Experts and introvert entrepreneurs who desire to change lives it's not the fact that they're introverts that's the problem. It's what they choose to believe, accept and expect about introversion that's the problem.
Book a focused "Map It Together" strategy session and together we'll examine your business, identify the key challenges, roadblocks and opportunities. Then together we'll co-create a step-by-step action plan custom designed for you based on your unique needs for your introvert-led business.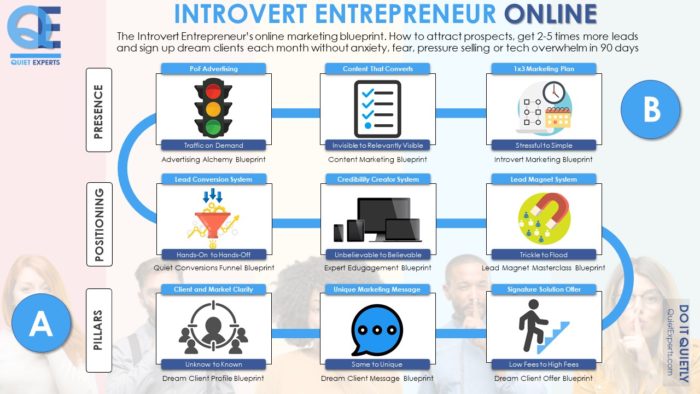 Remember…It's Not About You
Your chosen path as an expert requires you to speak with people in order to understand if and how you can help them.
But having those marketing and sales discussion doesn't make you feel warm and fuzzy inside…so you come up with creative ways to avoid doing the things that you know deep down you need to do in order to serve and make a contribution to the world and generate revenue for your business.
I get it. As an INFJ I've been there…many times since I started out in business back in June of 1995. At the time I was as clueless and intimidated as he*k thanks to being an introvert with no business knowledge but a burning desire to serve in a bigger capacity than a 9-5 job could ever allow.
Panic, Fear and Anxiety
Do you experience a feeling of panic, fear or anxiety just by the thought of calling up someone on the phone and potentially asking them to pay you a considerable fee for you to help them solve a major business or life problem they have?
To start to alleviate that feeling always remember that it's not about you. Nothing is about you. If you don't solve that major life or business problem someone else will have to.
For instance, your expertise and knowledge can save marriage and keep families together.
It can save businesses from going bankrupt and having to lay off employees who have bills to pay, employees who have children who have dreams of going to university and becoming productive adults and proud members of society etc.
Depending on your specialty your expertise or experience might save people from death due to avoidable health problems because you provide them with knowledge on how they can change their lifestyle.
YES, you may be the Quiet Expert with a solution but it's not about you. When we take the focus off of self as Quiet Experts and introvert entrepreneurs online we start to get confident and get clear about the way forward in our expert business.
Your expertise can change lives in more ways than you can imagine but only if you connect with the people that can benefit from it.
You don't need more information. You don't need certification. You're knowledgeable already. What you need to do is a clear pathway to implement and achieve your own transformation using introvert-friendly marketing methods.
No One Understands Us Like We Do
If you're struggling to get results marketing yourself and your business online e.g. through free sessions, blogging, social media marketing, video marketing, podcasting, free or paid advertising, strategy sessions, giveaways, lead magnets etc. but right now you're thinking to yourself "I don't need online marketing to grow my business" you'd be right only if your dream clients and customers can't be located online.
If your dream clients can be reached online then without implementing your own online marketing strategy …
You can't reach your dream clients and customers.
You can't start a conversations with them in ways that are safe, non-salesy and also non-threatening.
You can't serve them even if they fit your definition of a "dream client" down to a tee.
You can't create the lifestyle and freedom you desire.
If you do sincerely believe you can, then safely leave now because a strategy session won't help you and I can't help you.
Online Marketing has different emotional and practical implications for Quiet Experts and introverted entrepreneurs in comparison to extroverts who serve the same target audience and offer similar solutions.
Book Your "Map-It-Together" Session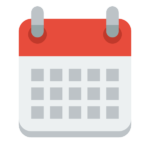 To get clear about what you need to go from where you're stuck and challenged today (Point A) to where you want to be next (Point B) based on being an introvert entrepreneur in a noisy "look at me!" world that completely ignores your introvert needs book your Map-It-Together session now so we get together, explore your options and together build a concrete implementation plan for your business.
A plan for you to finally blow away the smoke, get clear and move forward.
Yes, let's get on the phone (Phone, VOIP, SKYPE or Zoom). That probably made your heart skip a beat, however remember I'm an introvert "INFJ" entrepreneur too, so we're kindred spirits on the same journey and that means you're safe with me!
I'm an INFJ, Quiet Expert and introvert entrepreneur with over 20 years of experience of operating my own introvert-led service businesses and helping the most highly introverted experts and entrepreneurs online and offline…so you're in safe hands.
I can empathize with you and know you can do this once you're willing to take baby steps to push the limits of your current comfort zone that's holding you hostage to the level of success you desire and deserve.
You Have Introvert Entrepreneur Super Powers – Use Them
Through Map-It-Together strategy sessions I continue to be blessed to help the most introverted coaches, consultants, experts and service business owners gain clarity, grow and scale using introvert entrepreneur-friendly marketing methods that work.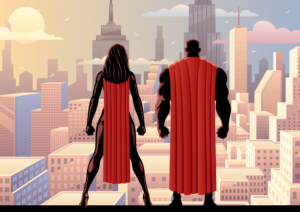 The Quiet Expert Method work so well is because it's based on proven marketing methods built with introvert entrepreneurs in mind.
Forget hype, fake scarcity, pressure selling shenanigans or feeling overwhelmed by technology all which as you and I know are like kryptonite to your introvert entrepreneur super powers!
Who This is Not For
As heart centered introvert entrepreneurs we attract the clients who are a reflection of who we are.
As much as you truly want to change lives and help everyone you can't.
You can't because some people, most prospects to be honest, will not be a good fit for you.That's why I'll help you get clear on three key pillars of your introvert business.
Your AUDIENCE.
Your MESSAGE.
Your OFFER.
You'll leave your strategy session with a clear understanding of how to determine what these are for you and your business.
*This is not right for you if you're into MLM, Biz Ops or you sell other people's products or services.
Follow the next steps below now only if you can afford to invest in your business without drama or delay and because you're ready to be totally honest and transparent with me so I can help you. Together we'll narrow down your key obstacles to eliminate now. You'll follow instructions and you'll take action to remove them.
Next Steps
This strategy session is about implementation and transformation.
The price for your 60-minute laser focused strategy session is a single payment of just $1000 and it's backed by my satisfaction guarantee.
There's no hype or fake scarcity countdown timer. The price is valid today and while it could be different in the future I can only help you when you're ready and able to help yourself.
So, here's what to do next.
Click the button below to make a secure one time payment through.
Shortly after you'll receive welcome instructions on how to schedule a time for your 60-minute strategy session.
You'll receive some pre-work so you get the best out of our time together. Please be sure you complete it and bring it with you to the session.
If you need any assistance in the interim with the pre-work reach out using the contact details in your welcome instructions.
I look forward to working with you. Click below to get started.
Bayo "INFJ" AO
Founder – Quiet Experts Method